Post by oldie on Aug 16, 2022 21:39:12 GMT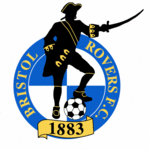 If so, is it right to employ and place someone in a position of authority over other human beings if said person is suffering to that degree?
It's an intriguing question.
I'm not sure what you mean about the difference between a trained medic and self declaration, I didn't need a trained medic to look me in the eye and say you are extremely unwell at the time, in fact I had no idea what day of the week it was, and only few memories from a very traumatic period, do you believe I should have asked a trained medic if this was real anxiety and depression before attempting to end my life?
Had you been beaten at home on a regular basis from 7 years of age, then beaten up at school for not being Bristolian, bore scars from an evil step father, would you assess your behaviour as an adult to require another authoritative figure to patronisingly take care of you, because you could not be trusted in society?
Maybe, just maybe some of us get (or in my case got) so sick of being a punch bag that eventually we stand up for ourselves, as JB's Dad taught him, stand your ground, with the alternative being just taking more beatings.
For what it's worth back in the 80's 90's I never ever went for anyone who didn't want to have a pop at me, ever. I intentionally went looking for bullies to square up to seeing my step fathers face while wading in and giving or taking a beating.
In terms of being looked after by a professional, the NHS have been non existent in support thanks to politics abolishing mental health services, aside from weekly 5 minute calls in which a so called expert just types what I say and at the end says well lets reconvene next week, it was as useful as an inflatable dartboard, and no GP is going to get me on Opiods, which are as addictive and destructive as Cocaine.
More to the point in taking care of people who experience trauma, addiction, violence, I walked away from where I lived, walked away from people who supported/encouraged the use of hard drugs and excessive drinking.
I then walked towards the path of non-religious spirituality, did a Mindfulness course, surrounded myself with compassionate people who were clean and dry but had a history of mental health problems caused by alcohol an drug abuse, truly amazing people.
These are IMO the very best people to surround yourself with, those who have lived, felt and caused hurt and changed their lives around and become decent people.
Would I change that to be surrounded by medically qualified people looking from the outside in with no empathy of what a traumatic childhood feels or looks like?
Absolutely not, the choice I took three years ago to make big changes has resulted in a life now that is largely unrecognisable in comparison, I want to continue to live and feel life and love more than ever before.
Three years down the line it's now all about giving back to anyone who needs support on a regular basis, offering empathy and a listening ear (never advice!).
It has worked well for past three years and with what I regard as the real experts around (ex addicts) who support unconditionally with empathy I know the final third of life will be a lot more peaceful than the first two thirds.  .        
With respect
This is deeply personal to you and in all probability not typical of the "average persons" up bringing.
But I would say that the impact of such horrific experience's as you describe should be considered when appointing a person into a position of authority.