Post by warehamgas on Aug 16, 2022 10:35:46 GMT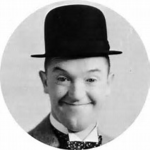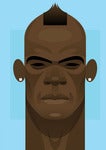 The guy has won about 4 games at League 1 level out of 20 if not 25. I can't be bothered to look it up for accuracy but can't be far off. When he improves on that he can be considered better than DC but he has a long way to go. Regardless of what I think of him. Those who just come at me with "you hate him" have no other argument.
You need to move on from your love in with DC - he's gone - he's history and won't be coming back - embrace Bristol Rovers as they are now. When DC was sacked he was a busted flush here after winning just 4 games in 21 and fortunately in some respects he didn't have another relegation on his CV because that's where we were heading. - he then carried his lack of tactical awareness on to Walsall where he failed miserably and walked out on them. These are facts!
If you insist on comparing stats it may be worth comparing 'apples with apples' and compare DC's EFL stats with JB's and not include the 'free hit' results achieved in non league football. Whether you like it or not (clearly you don't) JB is tactically and recruitment wise light years ahead of DC and the proof will be in the pudding come this season end.
Interesting thoughts blueridge.
I love DC, but don't disagree with your comparisons. I think JB is a more tactically aware manager who has a past history that gets in the way of any discussion about his merits as a football manager. His past football experience of playing at the top for so long gives him a knowledge that others without that experience don't get. I also think JB knows that with us he has a club with potential to do very well and given the time and finance that Wael may well give him he has the chance to really achieve something. He did well at Fleetwood but there is a glass ceiling there which will always limit what is achieved. League 1 play offs and their crowds were still low.
Forget the stats really, you can make them say what you want if you are selective. JB so far hasn't achieved much in League 1 with us but you can see that he's put together a team far more suited to League 1 than the past four managers have. Now he has to achieve that and only time will tell. It means very little, but when I watched the second half v Oxford I was in no doubt that we'd win. The team were set up to deal with what Oxford threw at us (not much). A good mid table finish this season and gradual improvement and then we go again. But I don't think JB is that patient, he's looking for more. No complacency there!
UTG!