Post by Deleted on Feb 1, 2021 12:51:48 GMT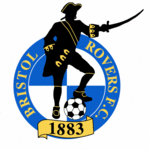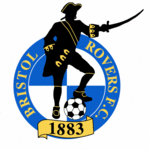 I was a supporter of Garner and the vision and plan that was in place and did feel that we were going in an improving direction...... that said, I am discounting last season as I felt there were significant mitigating circumstances and I do believe Garner made mistakes and was naive.... he focused too heavily on possession and short midfield passing rather than adding direction and urgency to penetrate and actually score goals.... his view was if we keep the ball then the opposition won't have it to score and I do think he over complicated things a little bit.... his biggest mistake though was the lack of firepower and experience in the key centre forward position.... hindsight is a wonderful thing though...
Tisdale is a different character and different type of manager and in some ways he is suffering from some of the same issues Garner did when he first joined - trying to change style, philosophy and shape of play etc
at a point in a season where the players have had months of coaching to play in a different way and Tisdale challenges are compounded by the fact he doesn't get much coaching time as we've got games every Tues & Thurs and players need recovery periods otherwise they'll end up completely fatigued...
I think he'll turn out ok for us but just like we don't know what would have happened if Garner stayed in charge, we don't know what will happen with Tisdale until it happens....
Comparing the 2 doesn't achieve anything as they are completely different and the circumstances around them are different... all we can do is give our support.... if Tisdale fails and we go down then a decision will need to be made but we have to get out of the cycle of hiring and sacking managers in quick succession... we need to stick with one and ride it through as the last time we had so many new managers in quick succession we all know how that ended....
Whether Tisdale is the right man to stick with or not remains to be seen. I believe he will be based upon gut feelings and his overall experience and historical performances (albeit mainly at a lower level I appreciate) but who knows?
This is the big issue for me;
If true, why does Wael hire managers with such different styles, thus creating a much longer transition period? You would have thought he had in his mind, a way of his football club playing, and hire managers to suit that style?
I think that Tisdale was seen as a tweak or evolution to Garner rather than wholesale change and in some ways I think we've seen that when we've had our 'full' squad available.... the main issues that we've had is Tis hasn't had the squad available with key injuries to Oz, Nicholson, Daly (which coincided with our losing streak) and because of our position he has erred on the side of caution always going for safety and experience first.... he is seen as a developer of young players but I also think that he is firefighting at the moment - we are much more direct than we we're under Garner.... So I think the circumstances are impacting things and I think next season we'll see more of the 'real Tisdale' and could judge better then...